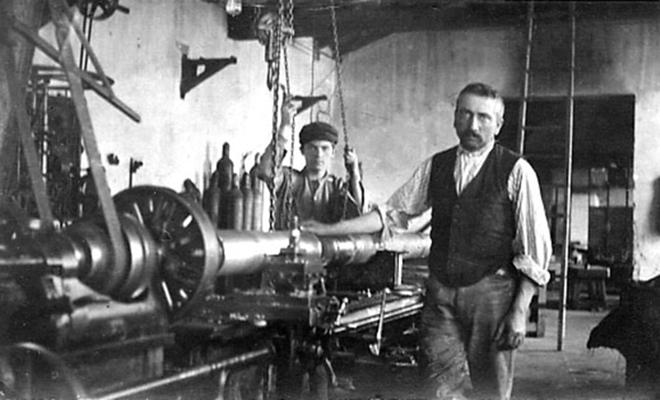 1908
The origin of Conte Metal Mec dates back to far-away 1908 when Antonio Conte founded in Montebelluna (TV) his own Mechanical Workshop. The company immediately specialised in the production of mechanical components and structures for metalwork, thus becoming a reference point for a province whose first industrialisation took place at that time.
1945
The years of the two world wars deeply marked Italy, and Veneto in particular, but the skills acquired and the strong network of relationships throughout the territory allowed the Workshop to continue its activity. In 1945, it will be precisely this network which will create the Associazione degli Industriali di Treviso (Association of Industrialists of Treviso) which, more than 70 years later, the company still belongs to.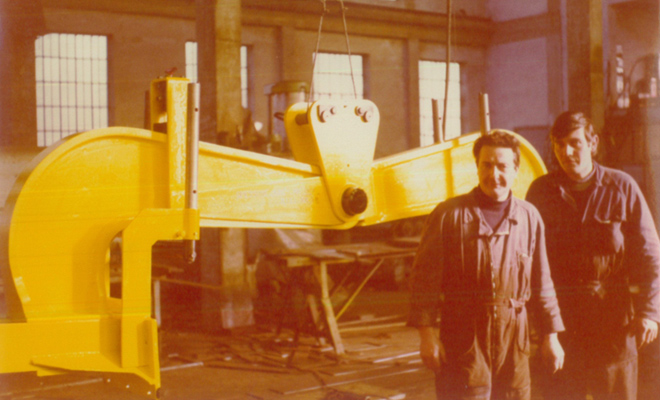 1970
Starting in the 70s, the company, aware of the needs of its customers, began to develop the first equipment for handling iron and steel materials which, despite their simplicity, already aimed at ensuring the best safety conditions for operators.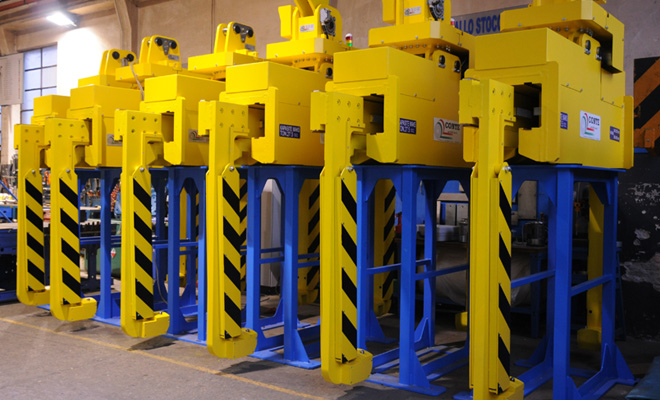 Today
Conte Metal Mec, backed by its know-how acquired over the last 50 years, continues to produce quality equipment for handling any type of material. This is made possible by an artisan-type production process that guarantees maximum flexibility and a continuous innovation of the models on offer.
EC declaration of conformity as per European Directive:
Machinery directive 2006/42/EC
Low Voltage Directive 2006/95/EC
Electromagnetic Compatibility Directive 2004/108/EC
UNI ISO 4301-1: 1988 Classification Standards
UNI EN 13155: 2009 Conformity Standards
CNR UNI 10011: 1988 Calculation Standards


The strength of Conte Metal Mec
Technical-commercial consultancy
Many accessories available, applicable upon request
Adaptation of equipment to specific customer requirements
Easy maintenance with very limited costs
Contained structural weights
Contained structural dimensions