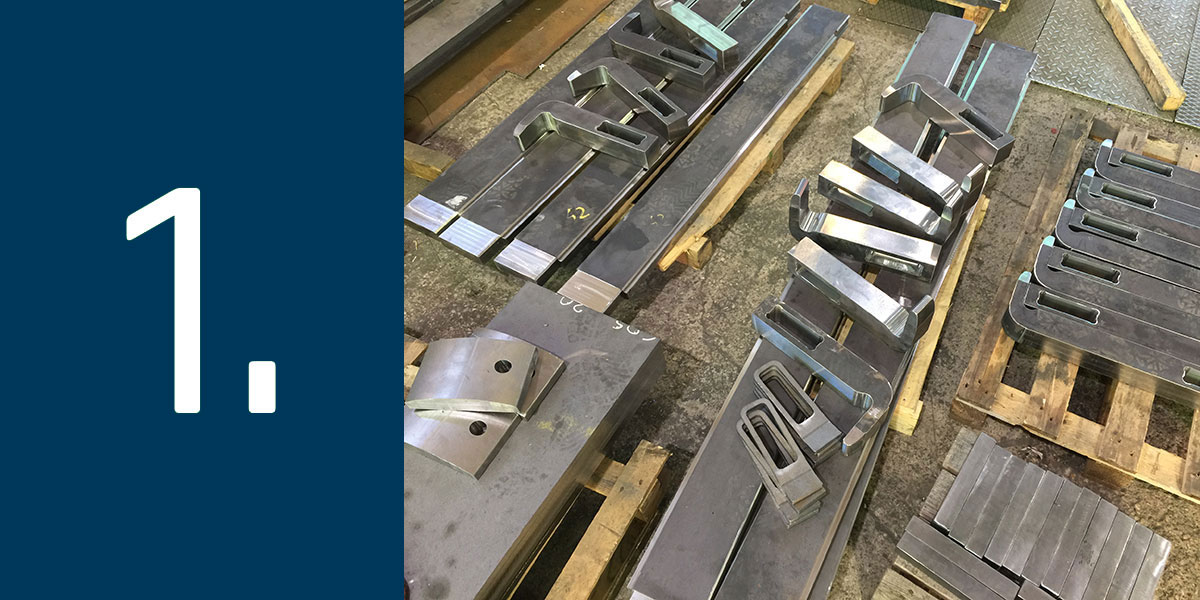 PURCHASES
On the basis of the project, the purchasing department finds the best materials available on the market in order to guarantee an excellent quality of the manufactured equipment.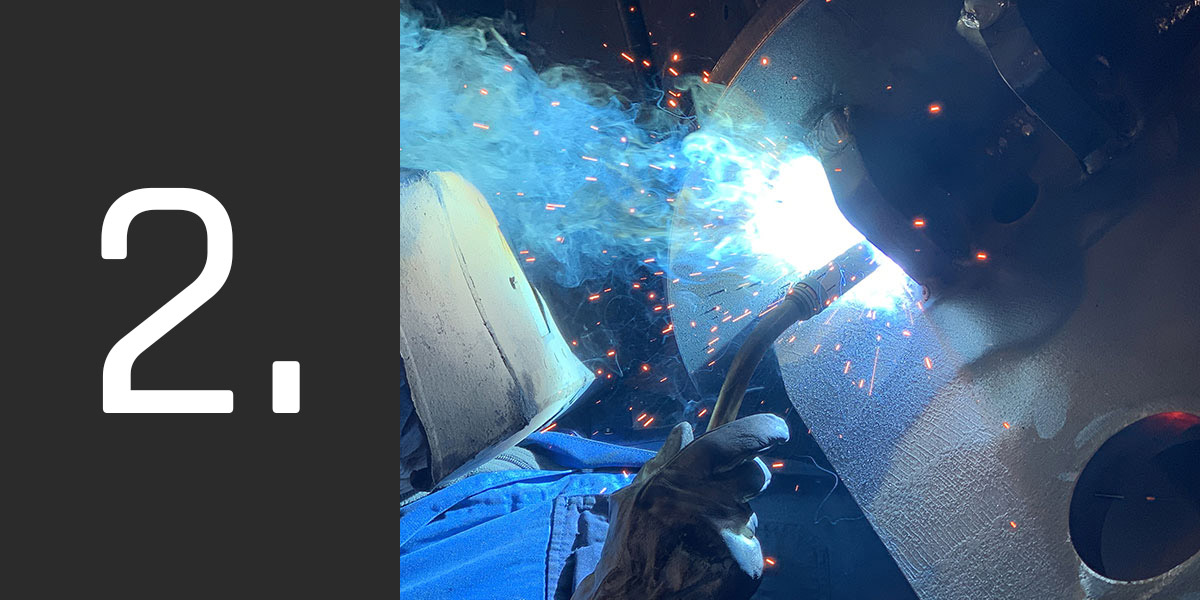 PROCESSING
Our operators, highly qualified in the structural and metalwork fields, produce the equipment with the utmost care for every detail.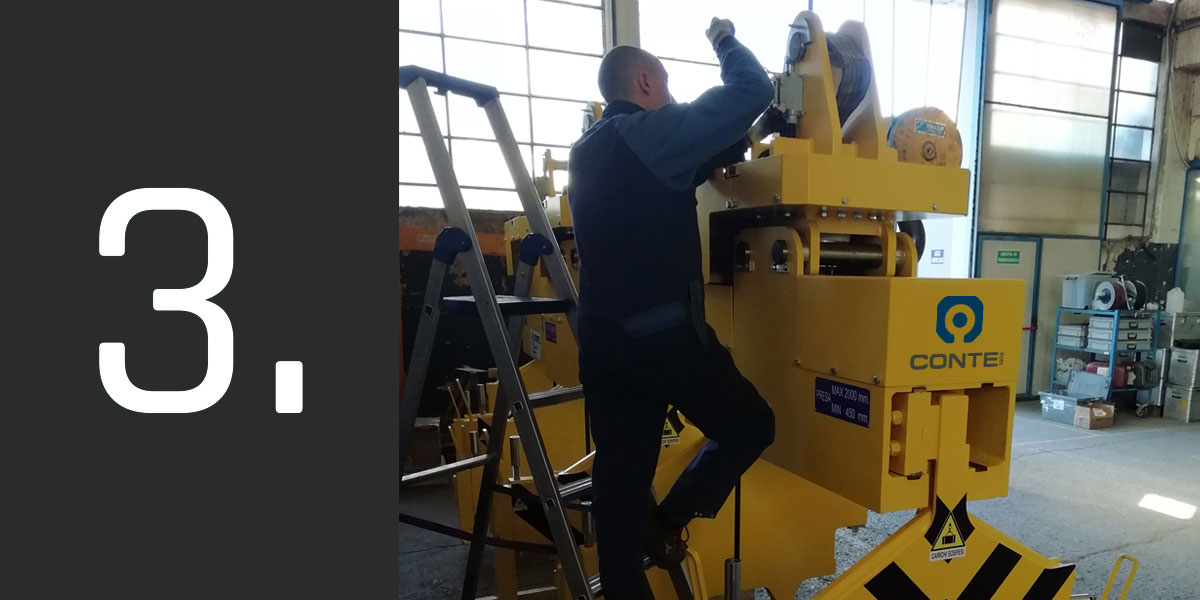 INSTALLATION
The engineers of the assembly department look after the assembly of all the components of pliers, hooks, etc. and the quality control of the equipment.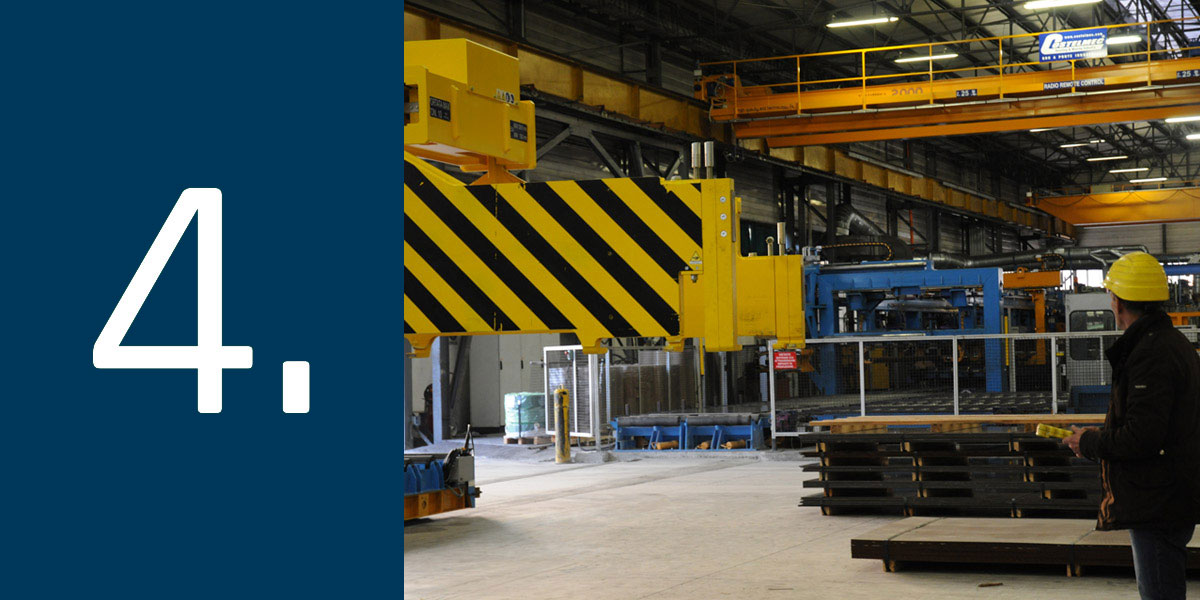 TESTING
Before shipment, our technicians perform a "blank" test of all equipment according to a carefully defined check list. On request, testing can also be carried out at the customer's plant, both in Italy and abroad.
EC declaration of conformity as per European Directive:
Machinery directive 2006/42/EC
Low Voltage Directive 2006/95/EC
Electromagnetic Compatibility Directive 2004/108/EC
UNI ISO 4301-1: 1988 Classification Standards
UNI EN 13155: 2009 Conformity Standards
CNR UNI 10011: 1988 Calculation Standards

Experience and professionalism
Verticalisation of the production process with a view to Lean management
Wide range of equipment with innovative IoT - 4.0 systems
Customisation and optional accessories available on request
Predictive and extraordinary maintenance service
Mechanical spare parts for life
Installation, testing and training
EC declaration of conformity