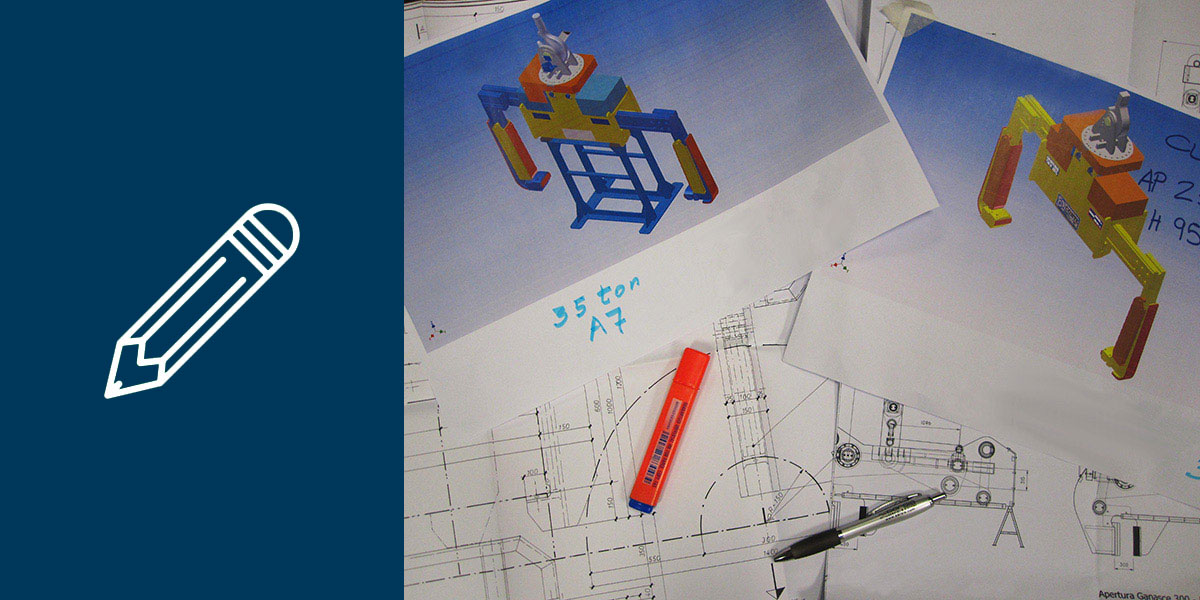 The mission of Conte 1908 is to respond efficiently, safely and individually to the most complex handling problems. For this reason, the technical office, backed by a know-how developed over 50 years of activity, conceives specifically designed projects for each customer, which take into account the characteristics of the plant, the peculiarities of the materials which must be handled and the practical and safety requirements of the personnel.
Each project is developed with state-of-the-art 3D technology which allows us to obtain realistic images and to identify and resolve any critical issues right from the early stages. Furthermore, each project is accompanied by a technical dossier, structural calculations and certificates of the materials, carefully chosen among the most resistant and lightweight available on the market.
The close collaboration between the technical office, sales department, operating staff and customers moreover allows continuous updating and improvement of the models on offer in order to maintain a line that is always up-to-date in relation to market trends.
EC declaration of conformity as per European Directive:
Machinery directive 2006/42/EC
Low Voltage Directive 2006/95/EC
Electromagnetic Compatibility Directive 2004/108/EC
UNI ISO 4301-1: 1988 Classification Standards
UNI EN 13155: 2009 Conformity Standards
CNR UNI 10011: 1988 Calculation Standards

Experience and professionalism
Verticalisation of the production process with a view to Lean management
Wide range of equipment with innovative IoT - 4.0 systems
Customisation and optional accessories available on request
Predictive and extraordinary maintenance service
Mechanical spare parts for life
Installation, testing and training
EC declaration of conformity