A new building concept
After months of development work, Conte Metal Mec is finally ready to launch the new tong for the lifting of sheet packs. An equipment deeply changed in its building concept to answer even more effectively to the new market requirements, while keeping faith with the values of solidity, reliability and customization that have always distinguished the brand.
Reduced height and weight – increased stability
The deep changes applied to the frame and the jaws – both in the building materials and in the structure – have allowed to reduce the overall weight of the tong by almost 20% and to increase its stability by reducing the pitch. Moreover, the development of a new anchoring system for the rotation device has allowed to reduce the total height of the equipment by 30 cm.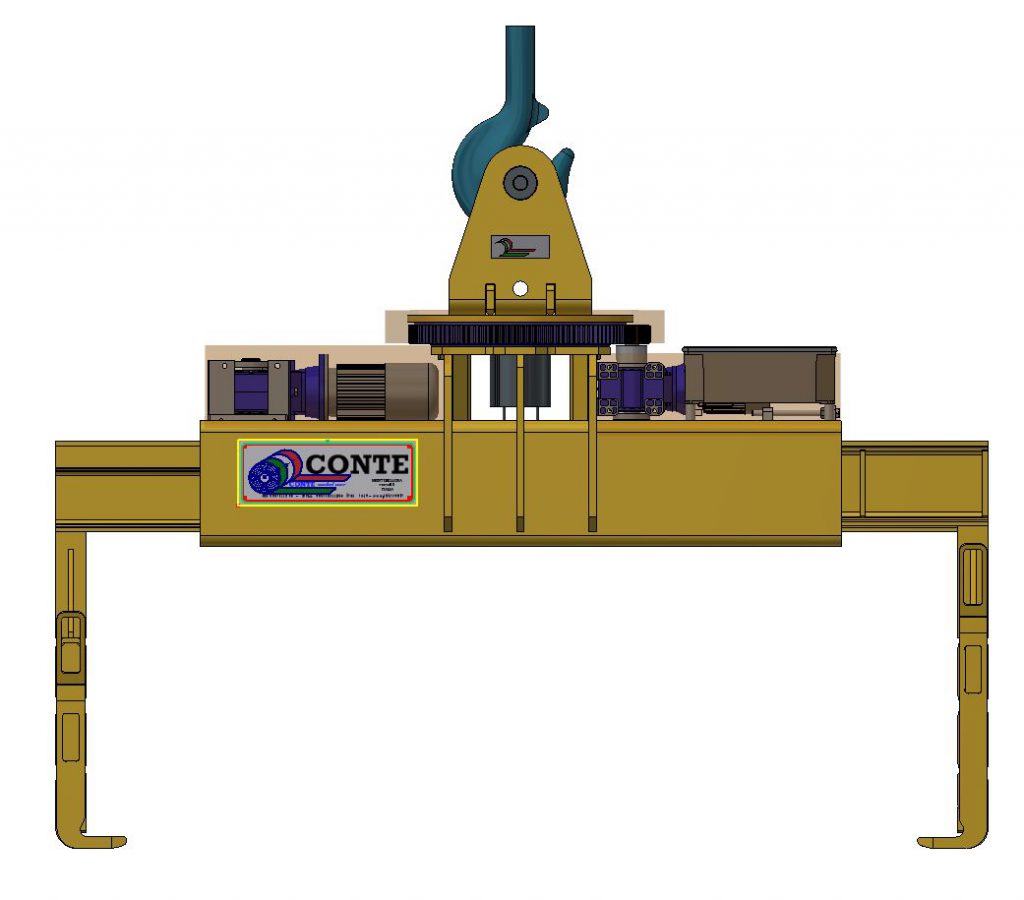 Focus on flexibility
The new building solutions applied to the upper part of the tong grant to the customer the possibility to install the motorized rotation device also subsequently. Indeed, the use of removable fastening elements allows to remove the top and re-position it over the rotation device in just a few hours.
The presence of 4 pairs of mobile feet instead ensures maximum adaptability, so that the customer will have the possibility to use the same equipment on different roller conveyors or to lift different pallets.
A new generation of lifting devices
The new sheet pack tong, as well as the coil tong that will be presented in the next months, represent a new generation of lifting devices. Besides implementing new building solutions, they are set up for the installation of more sophisticated sensors and automation devices: the first step towards the plants of tomorrow!